A new market research report by Future Market Insights on the level sensor market includes the global industry analysis 2014–2018 and opportunity assessment for 2019–2029. As per the findings of the report, the global level sensor market was valued at ~US$ 3,335.4 Mn in 2018, and is projected to grow at a CAGR of ~6.1% between the forecast period 2019 and 2029
Market gains are further estimated to be underpinned by a slew of factors, with some of the being smart level sensor application and sheer proliferation of advanced industrial technologies. The growing demand for intelligent devices, which would broadly include smart level sensors and smart transmitters, to improve measurement accuracy is expected to create enormous opportunities for the global level sensor market.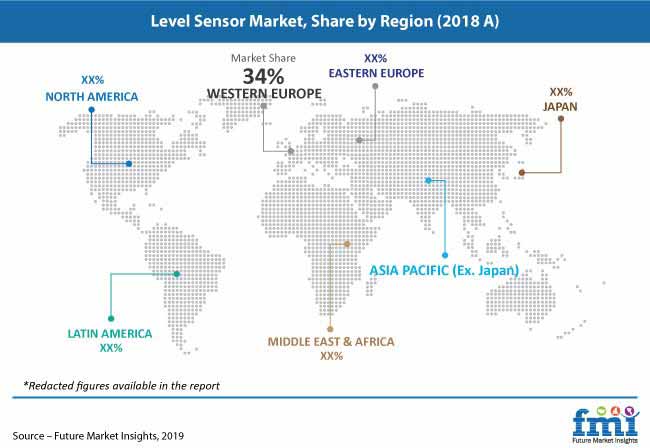 Chemical and petrochemical industries would continue to sustain high demand for ultrasonic and microwave/ radar level sensors for various applications, including fuel level detection, leakage monitoring, and flow measurement. In addition, installation of water tank level controllers and automatic water level controllers for measuring the water level in well water and tanks is anticipated to drive the level sensor market growth during the forecast period.
Request a report sample to gain comprehensive market insights @ https://www.futuremarketinsights.com/reports/sample/rep-gb-3303
Demand for Ultrasonic Technology Creates New Growth Opportunities
According to the FMI analysis, ultrasonic sensors are estimated to gain end user favour by a wide margin, on account of their high sensitivity, high frequency, and high penetrating power. However, the growing transition toward microwave/radar technology is likely to be observed by the end of 2029, set in motion by growing demand for continuous level measurement of bulk solids. The oil and gas segment is anticipated to command for a significant pie of the global market share, on account of growing adoption in tank level monitoring, fuel & chemical injection and various other applications. Adoption of level sensors in waste and wastewater treatment applications is also likely to continue unabated, driven by the need of continuous monitoring of wastewater level in sewage treatment plants.
The report highlights some of the prominent market players, who have established themselves as leaders in the level sensor market. These leading players, with their 'industry-best' product portfolios, continue to set their course toward profitable growth through bespoke innovations and launch of new product models.  For instance, in 2017, Vega Grieshaber KG announced the launch of a new process sensor 'PLICSCOM' operating wireless. In 2016, Endress+Hauser AG announced the official launch of 'tank gauging' platform, a holistic monitoring & inventory control system for tank farms as well as terminals in the oil and gas, chemicals, and refining application units for bulk storage and transport of liquids & solids.
For Information On The Research Approach Used In The Report, Ask Analyst @ https://www.futuremarketinsights.com/ask-question/rep-gb-3303
Mergers and acquisitions will also continue to hold a significant spot in the manufacturers' agenda, given that these strategic alliances offer immense scope for growth via combined expertise and shared resource pools. For instance, in 2019, Rochester Gauges, LLC announced its official acquisition of FPI Sensors, which would further expand the market share of Rochester in the liquid level sensor space. As the acquisition by Rochester continues to grow on its own legacy of offering high-quality products and industry-best customer service, Rochester would get greater access to a pool of untapped opportunities and reap benefits from them.
About Technology Division at Future Market Insights
The technology team at Future Market Insights offers expert analysis, time efficient research, and strategic recommendations with an objective to provide authentic insights and accurate results to help clients worldwide. With a repertoire of over 100+ reports and 1 million+ data points, the team has been analyzing the industry lucidly in 50+ countries for over a decade. The team provides a brief analysis on key trends including competitive landscape, profit margin, and research development efforts.